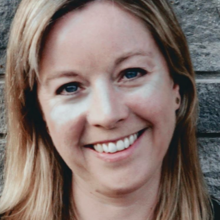 Amy Christofferson is a humanitarian affairs practitioner who has worked with the United Nations and International Committee of the Red Cross in countries affected by armed conflict for over 10 years. Her current focus is on humanitarian assessment and coordination in rapid onset emergencies.
Experience
Christofferson has been part of large-scale peace support and humanitarian response operations in the Democratic Republic of Congo, Ivory Coast, Darfur, Burundi, Pakistan, Egypt, Gaza and South Sudan. She continues to work in emergency humanitarian response, for example, as an active member of the United Nations Disaster and Assessment Coordination Roster. In 2017, she deployed for Hurricane Irma and Iran/Iraq earthquake operations as part of a United Nations rapid response team.
Education
2003
Master of Arts in International Studies and Diplomacy
University of London, School of Oriental and African Studies
n.d.
Bachelor of Arts in Socio-cultural Anthropology
University of Western Ontario