Featured
Share online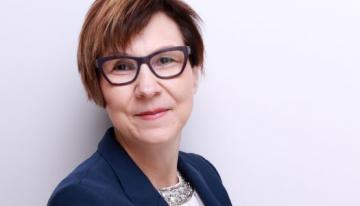 Dr. Cindy Blackstock is a leader with great humility who models the way.
Dr. Blackstock is a member of the Gitksan First Nation, child welfare activist, executive director of the First Nations Child and Family Caring Society, and professor for the School of Social Work at McGill University. She wrote on the emergence of the breath of life theory, proposing a theory rooted in First Nations ontology and physics' theory of everything (Blackstock, 2011) and revisited it in 2019. Dr. Blackstock talks with Dr.  Kathy Bishop , MAL-XL program head, on The Breath of Life Theory and Leadership.
Dr. Blackstock shares:
how the Breath of Life (BoL) theory came to be
an overview of BoL
some key values
and, insights on how leaders might draw upon BoL
Check out the full interview  here . 
This interview is included as part of the MAL-XL curriculum. On April 19, 2021, the School of Leadership Studies launched its new  MA specialization in executive leadership  (MAL-XL). The purpose of the program is to strengthen the character and capabilities of senior organizational leaders. Curriculum content centers around values-based leadership, co-creating culture, and developing organizations of innovation. By drawing upon theory, and meaningfully integrating it into practice, leaders are able to live their learning to make a difference in the world through their organizations.
References
Blackstock, C. (2011). The emergence of the breath of life theory.  Journal of Social Work Values and Ethics ,  8 (1).
Blackstock, C. (2019). Revisiting breath of life theory.   British Journal of Social Work, 49,  854-859.