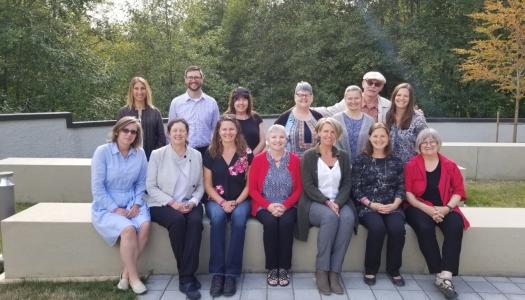 At the School of Leadership Studies, we believe that good leadership can transform people and organizations. So we facilitate authentic, challenging, collaborative, and engaging learning experiences through our leadership programs and our research initiatives.

Our graduate-level programs have been honed over 15 years to continually deliver relevant leadership education that is as much scholarly as it is practical.  We are a thriving hub of researchers, educators, and staff who demonstrate a passion for learning and a commitment to our students getting the most from their leadership journey.
Explore our site and get to know more about us and the work of our faculty, students, and alumni.
Our mission, vision, values and competencies aim to underpin our school aims and approaches.
Our mission
Learning, discovering, leading. Lasting.
Our vision
Our vision is to connect scholarship with practice to change the world, one leader at a time.
The School of Leadership Studies has four pillars that guide our work:
Leadership as engagement
Enabling the talents, skills, and aspirations of all members in alignment with an organization's purpose.
Engaged scholarship
Connecting knowledge and practice through partnerships between scholars and practitioners that generate new perspectives and solutions for social benefit.
Orientation to possibility
Attention toward the desirable future and its possibilities as well as its challenges.
Learning as transformation
Evolves from journeying in unknown territory and the eventual emergence of a completely new perspective and understanding.