Featured
Share online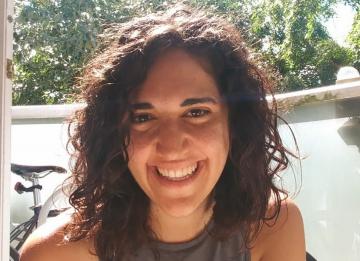 The School of Leadership Studies would like to extend our heartfelt congratulations to Linoy Alkalay on the completion of a Master's Thesis titled, The Sheway Way: How to sustain and enhance interdisciplinary care for clients with complex trauma.
This thesis is available through RRU's library here .
We asked Linoy a few questions about this research and this is what she said:
What are some key takeaways from your thesis that would be helpful for other leaders?
One of my key takeaways was that to lead you don't need to know where you are going. In fact, not knowing where to go will support you to create meaningful change. By focusing on engaging and connecting with my participants the change we created was relevant, and the enthusiasm for it stronger than if it was prescribed from the start.
How is the organization moving change forward based on your work?
Sheway is committed to providing the best care for its clients who experience complex trauma. During my work with Sheway, we generated five recommendations together. When the participants reflected on their recommendations each recommendation was deemed important and different members of the team were prioritizing different recommendations. I expect the organization to continue in its collaborative approach as team members champion the recommendations and Sheway moves forward to sustain and enhance its practice.
What surprised you about your experience of the thesis process?
One of the methods for my research process was a scavenger hunt and I was surprised by how impactful it was to have participants engage in play. Play supported participants to suspend their perceived limits to their current practice and engage in new opportunities that are not restricted by real-world rigidity.  Play also supported participants to strengthen their relationship with each other which contributed to the validity and trustworthiness of the data.
How are you applying lessons learned from your whole MA-Leadership journey?
In my experience on the frontline, I was supporting individuals to change in order to fit into the system. I came into the MA-Leadership program to learn about how to change the system in order to include those same individuals and better serve them.
My MA-Leadership journey started by understanding my core values and leadership style, it then expanded to creating meaningful connections and generating relational knowledge with my community, and finally led me to participate in and foster systemic change.