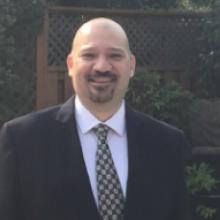 Walter Alvarez Bardales
Student
Doctor of Social Sciences
Born in Guatemala, Walter Alvarez-Bardales left at a young age to escape war and poverty. Despite the many challenges during his journey to Canada, Walter became a successful civil servant, currently working in the field of tax policy for the Canadian Federal Government.
Walter completed the Master of Business Administration in Community Economic Development program at Cape Breton University, where he excelled academically and was the 2019 MBA entrance scholarship recipient. He also proudly represented Canada and CBU at the United Nations Model 2019 in Washington D.C. and was the Fall 2020 class salutatorian (2nd to the valedictorian). Walter also holds a University certificate in Business Management from Ryerson University and a Bachelor's degree in Interdisciplinary Studies from Athabasca University.
Walter views healthcare access as a human rights and ethics issue and wrote a Master's thesis on the subject. Walter intends to leverage his academic and professional success to work not only on this issue but also on many causes that are dear to him. In particular, he wants to dedicate his life to improve access to education for children in the developing world. Walter also firmly believes that child labor is inexcusable and intends to work towards eradicating this global issue. He feels optimistic this will happen in his lifetime.